Thought I share some photos after I washed my XRR this evening she was dusty after all!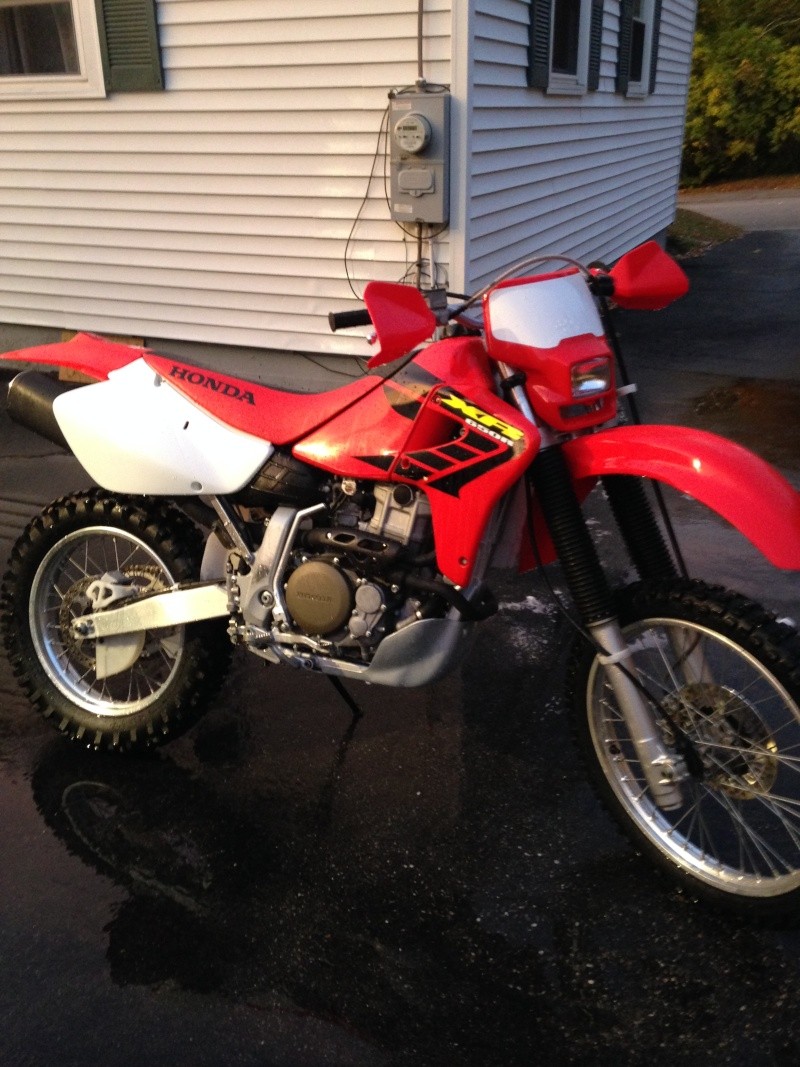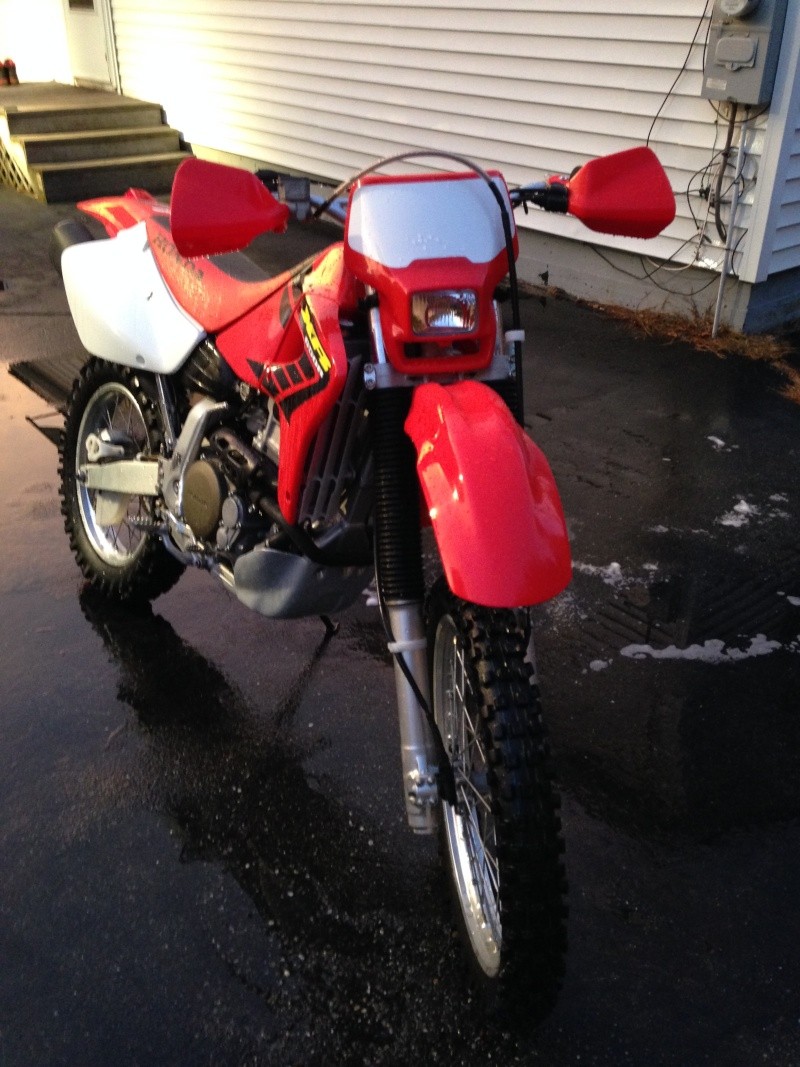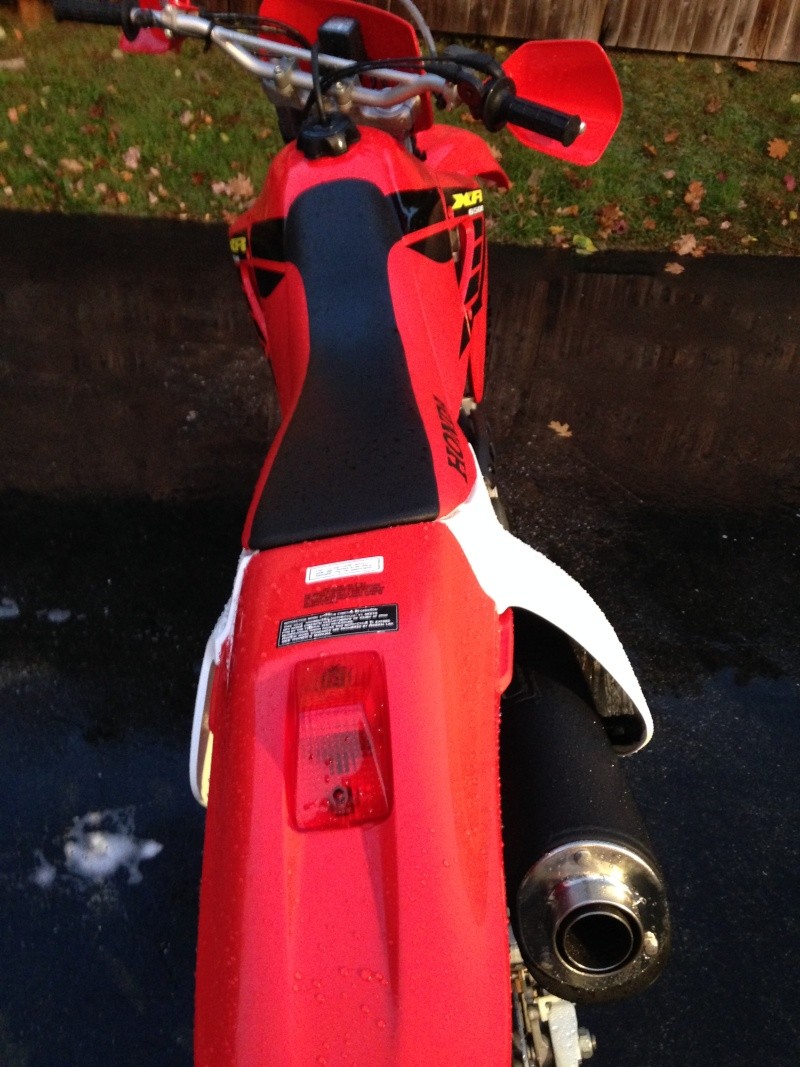 uploading pics sux
takes so long plus I had to rotate photos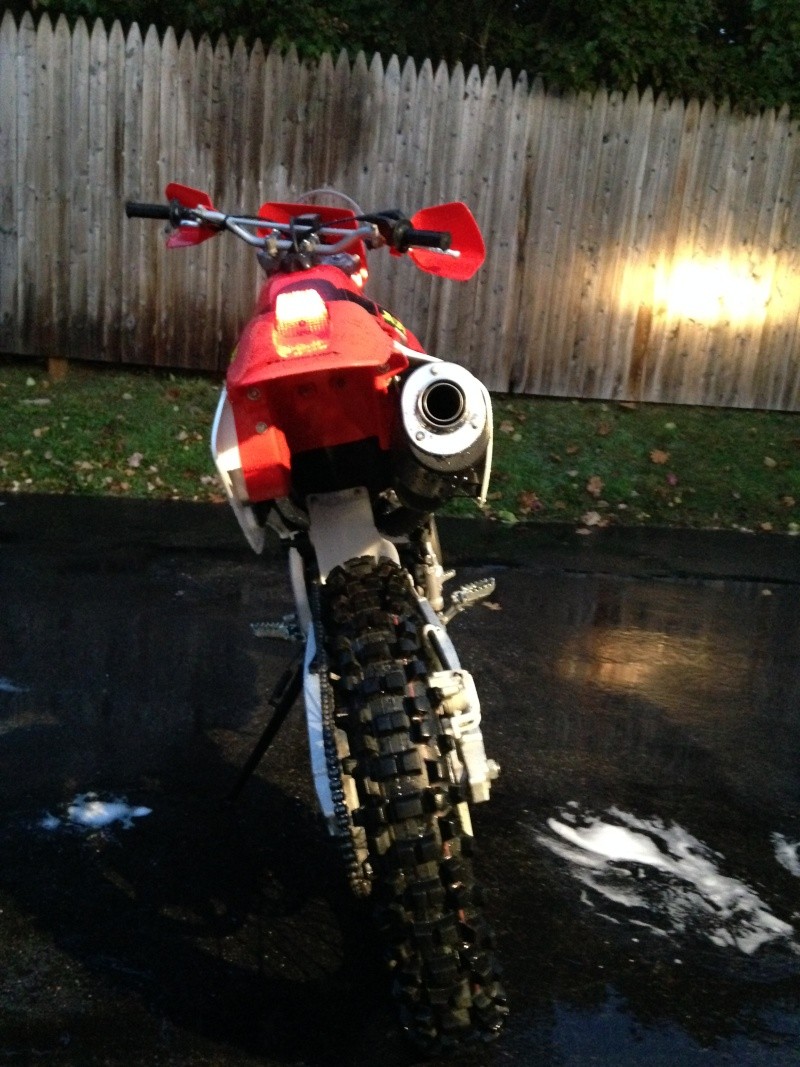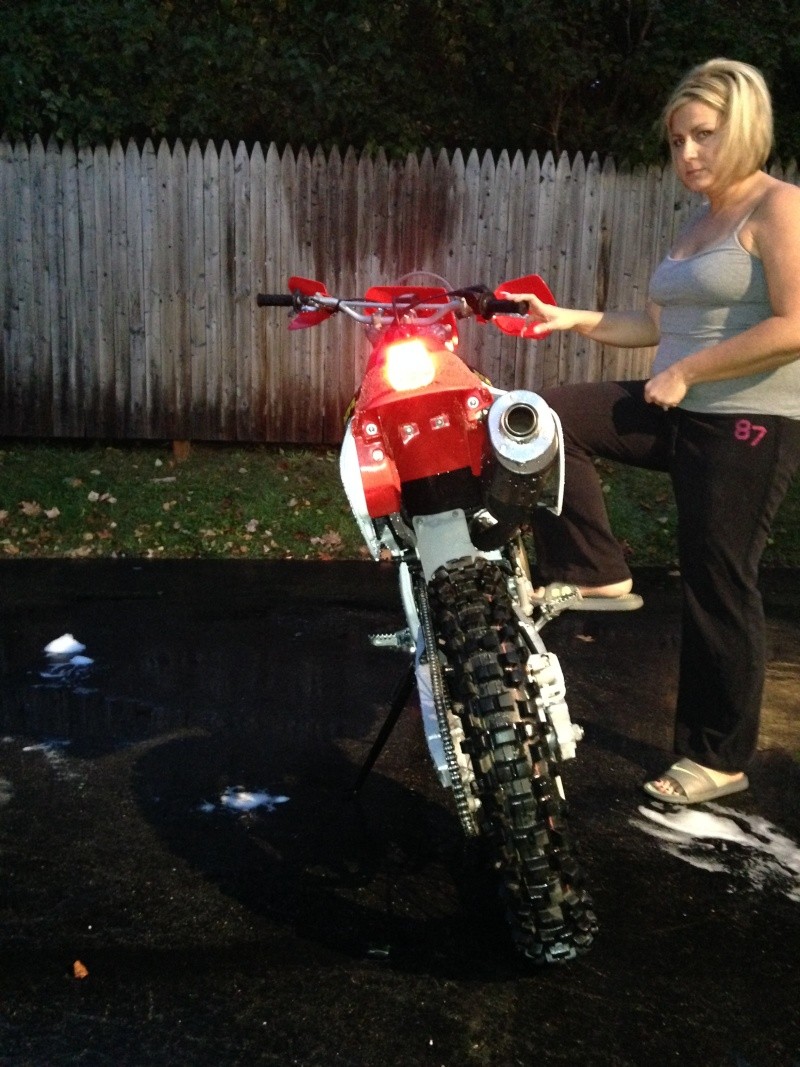 Had the wife hit the brakes so you could see the brake light compared too tail light!
I installed the led brake/tail light kit from wheeling cycle supply as well as the upgraded glass headlight with the rubber boot and essential wiring that I believe came from the xr400r and some other models, and a Eibach rear spring 11.0kg! The headlight does get brighter once you give her some throttle!
I plan on doing the fork springs, fork oil and stator upgrade soon, can post pics for that as well! hope you guys like the pics...oh here is one more!

JRZ7285

XRR Jockey




Joined

: 2013-10-13



Posts

: 108


Location

: MAINE


XR650R Year

: 2002



Same bike year as mine....best year out in my opinion lol....funny how the backend always looks twisted.....me thinks the fender/subframe isn't made correctly causing this twist as nearly every piggy I see has it

.....if you must wash the bike get a compressor and dry her of and then make sure those wheel spokes don't start tarnishing lol....
If you need any fork pictures I did my oil some time back and did a write up....not the best but might help ?
http://www.xr650r.co.uk/service/forks/forks.shtml

_________________
Current ~  XR650R ~ RT2 360 ~ ZX12-R ~ DT175MX
Previous Bikes XR250R ~ DT125R ~ GPZ1100 ~ RD350LC ~ XL125R ~ MT5

Mauser

Administrator




Joined

: 2010-09-13



Posts

: 1897


Location

: UK


XR650R Year

: 2002



Yeah, the 2002 model year has a sharp look! I checked my subframe some time ago and all the bolts line up not sure if they made that side (exhaust side) a wee bit long enough to maybe lift that side of fender, or they bend over time just slightly under heavy loads, but I checked her over with a carpenters speed square and shes straight!

I did bring it in the garage and wipe it all down is there a specific cleaner out there to shine up the spokes with?

Thanks for the fork info mauser that will help me out a lot!

JOHN

JRZ7285

XRR Jockey




Joined

: 2013-10-13



Posts

: 108


Location

: MAINE


XR650R Year

: 2002



Typical Honda poor finish you can shine them up with Autosolve but snag is they will tarnish again lol....I know this by experience
best just get them dried off and then maybe a film of WD40


_________________
Current ~  XR650R ~ RT2 360 ~ ZX12-R ~ DT175MX
Previous Bikes XR250R ~ DT125R ~ GPZ1100 ~ RD350LC ~ XL125R ~ MT5

Mauser

Administrator




Joined

: 2010-09-13



Posts

: 1897


Location

: UK


XR650R Year

: 2002





Similar topics
---
Permissions in this forum:
You
cannot
reply to topics in this forum