Hi All,
I acquired an XRR in Melbourne from a friend and instead of shipping it the 1300km home to Newcastle i decided to ride it over 3 days.

I would do the first leg into the VIC high country alone after spending the previous day going over the bike. I needed to fit an Acerbis long range tank, and rebuild the most gummed up carby I've ever seen.
Plus build a makeshift rack for my gear. Luckily this bike has a rear subframe which the american ones seem to lack, with an old golf cart and a grinder i decent rack was fitted.
I got away first day fairly early and a few km down the road stopped for a check on the bike, everything was good except the fuel pissing out of the bowl overflow  
i took the bowl off and reset the float level to try and put more pressure on the needle and it seemed to help. anyway other than that and a sore behind everything else went well.
I met up with my Dad and his mate on their DR650s at the first camp and we all headed back together.
now pics.
Buchan, VIC
W Tree falls, VIC
Start of the dirt, Snowy River Way, VIC
heading down to Suggan Buggan, VIC
first night next to the Snowy River, VIC
lookout on the Barry Way halfway to breakfast in Jindabyne, NSW
Last morning at Wombeyan Caves, VERY COLD Morning, we were very happy to get to Oberon for Breakfast. (Pig started first kick obviously)
The route

THiN

L Rider




Joined

: 2017-05-11



Posts

: 3


Location

: Newcastle, Australia


XR650R Year

: 2000



That's great I normally ride for 15-20 miles per ride....takes me an hour or so
My route is just a beautiful just a lot slower and laid back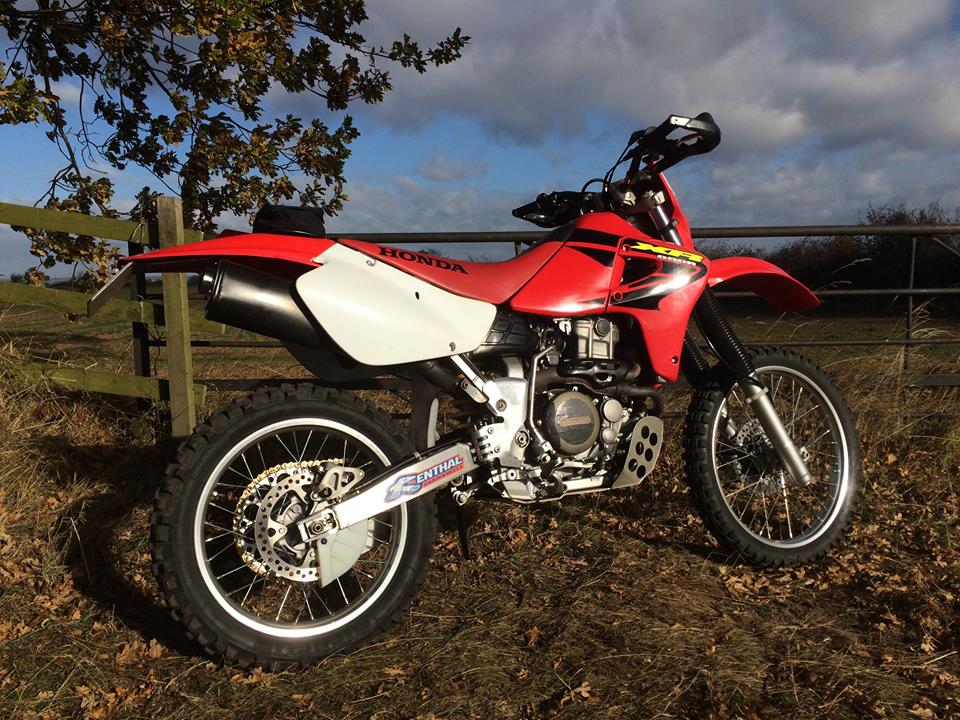 _________________
Current ~  XR650R ~ RT2 360 ~ ZX12-R ~ DT175MX
Previous Bikes XR250R ~ DT125R ~ GPZ1100 ~ RD350LC ~ XL125R ~ MT5

Mauser

Administrator




Joined

: 2010-09-13



Posts

: 1899


Location

: UK


XR650R Year

: 2002



Nice photos you got there.

atlastrail

L Rider




Joined

: 2018-08-10



Posts

: 14


Location

: San Jose, CA


XR650R Year

: 2007



Nice scenery and pics. I'm sure it was worth the long ride!

duhryan

L Rider




Joined

: 2018-08-17



Posts

: 19


Location

: Fl


XR650R Year

: 2004




---
Permissions in this forum:
You
cannot
reply to topics in this forum