Hi
My name is Esben. Im one of the few BRP owners i in denmark. actually, when I got it platet in the fall 2008 it was only number 8 on plates in the country. wow you think..!! Why...???
Becourse we have to pay more than the bike costs when we buy it in Germany og sweden, in taxes just to get i platet.. Insane you say.. Yes it is... But when you have a dream you have to pay for it.. Nothings free in this world... well at least not here
Well made a pickup in sweden and found the bike bike of my dreams.
The last owner had mounted:
öhlins front forks
Excel rims (offroad and supermotard)
Talon hubs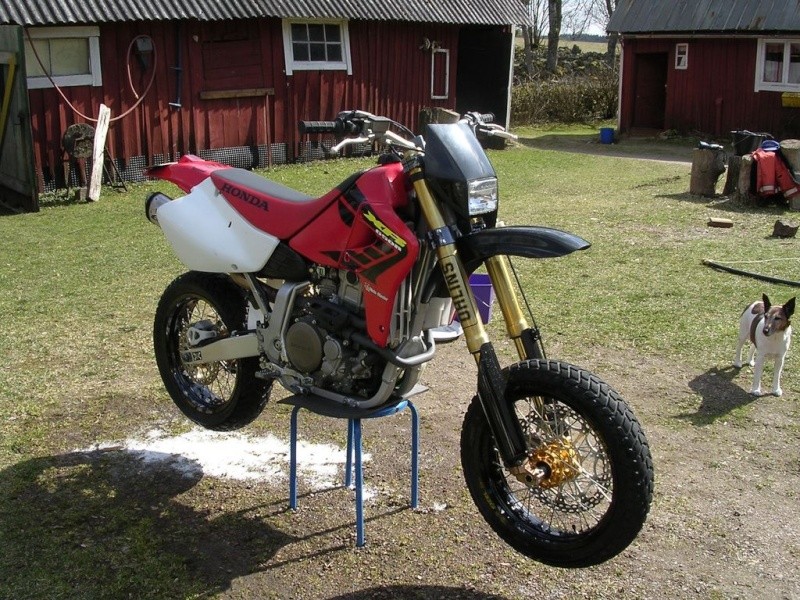 But of course i didnt think i had used enough money after I got it platet, so I got on a ebay/internet/xrsonly buying rampage......
An this is what I got:
Full akrapovic Titan exhaust system
XRs only hi flow side panel
Baja design headligt
Clarke gastank
200 watt ricky stator
new maxxis tires
Rox pivoting risers
Trailtech Vector speedo
Mikuni TM400 pumper carb
wibbliwobbly flex indicators
magnetic oliplug
Unabiker radiator protectors
So this it what it looks like now: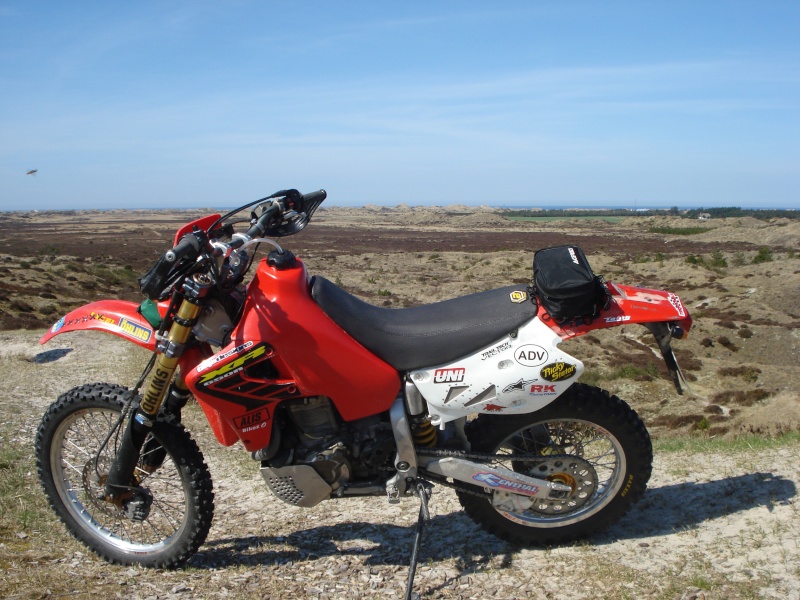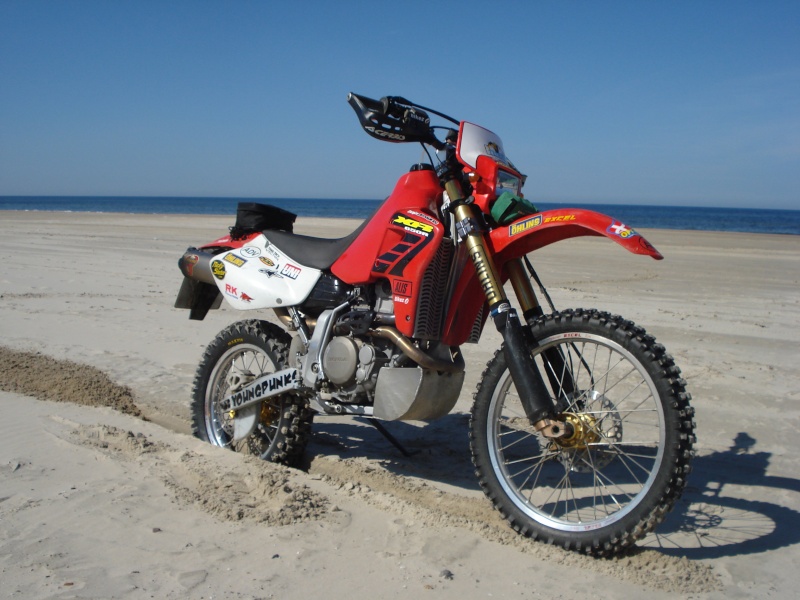 Its now a really powerful bike thats just so much fun riding. It now has 55 hp on the wheel og so much power the front wheel reaches for the sky everytime i ride it.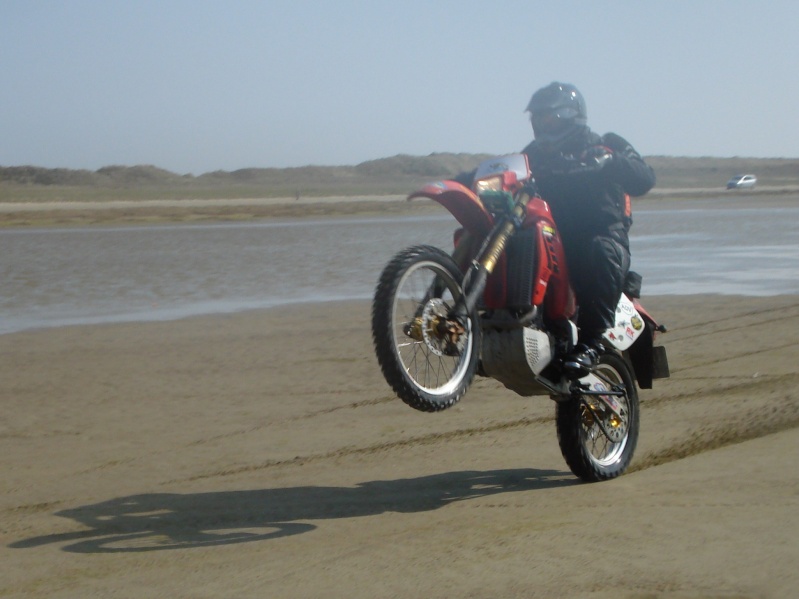 And this is what its being used for: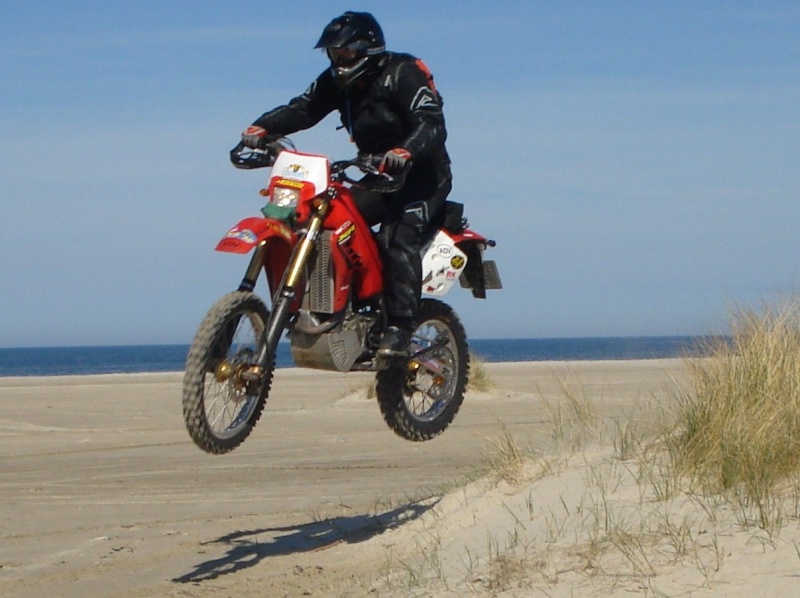 The next project will be:
An Garmin Oregon 400t hardwired to the bike
A Touratech electrical roadbook
A Homemade rallybreaket to mount headlight, GPS, speedo and roadbook.
Some kind of luggage, maybe ortlieb or wolfman.
So thats all for now.
Please ask if you have any questions. I have pictures of most modifications, and I will post here with the next mods.
Best Regards From Denmark
Esben Bøll.

Esben_odense

L Rider




Joined

: 2009-04-15



Posts

: 4


Location

: Denmark


XR650R Year

: 2002



Welcome from Sonoma to Denmark's Man in Black!

Great photos - thanks!

Bump

XRR Monger




Joined

: 2009-01-28



Posts

: 1144


Location

: Canyon Lake, So Cal


XR650R Year

: 2002



Welcome mang

Clipity

XRR Jockey




Joined

: 2009-01-20



Posts

: 154


Location

: Citrus Heights CA.


XR650R Year

: 2000



Esben:

Beautiful pig and great shots.

It looks like a seat might have been involved during your buying rampage, as well!

Welcome aboard from Tucson, Arizona!

Dave
Similar topics
---
Permissions in this forum:
You
cannot
reply to topics in this forum